February Cellar Club Event
Feb 08, 2020
February Cellar Club Pick-up Party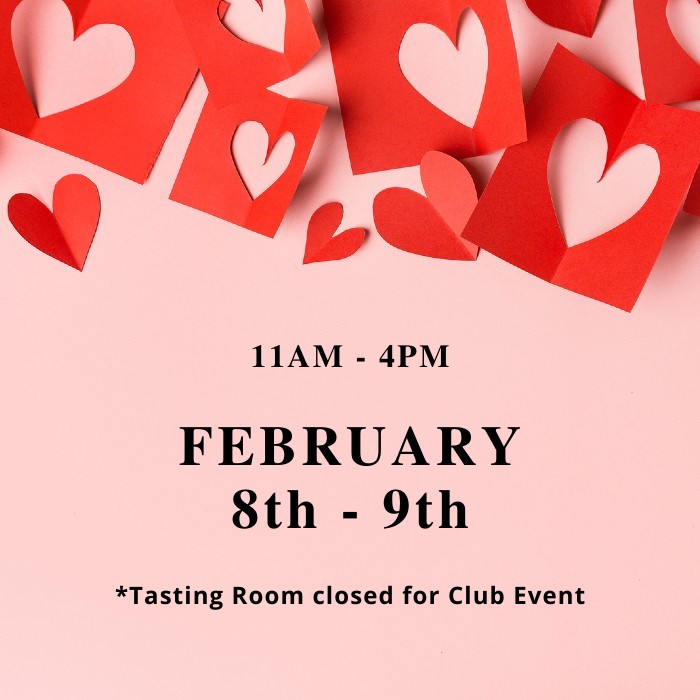 February Cellar Club Pick-up Party
Our Quarterly Cellar Club Pickup Party will be hosted from 11am-4pm on February 8th and 9th. Our Tasting Room will be closed for this Cellar Club Members-only event. For more information on our Cellar Club, click here.
February 2020 Releases:
2015 Cabernet Sauvignon - Slide Mountain Vineyard
2016 Malbec
2016 Nebbiolo - Ciel du Cheval Vineyard
Taste these featured wines at our event alongside food pairings from beloved Chef Wendy Bennett!