Mian Dinner in the Cellar - POSTPONED
Mar 14, 2020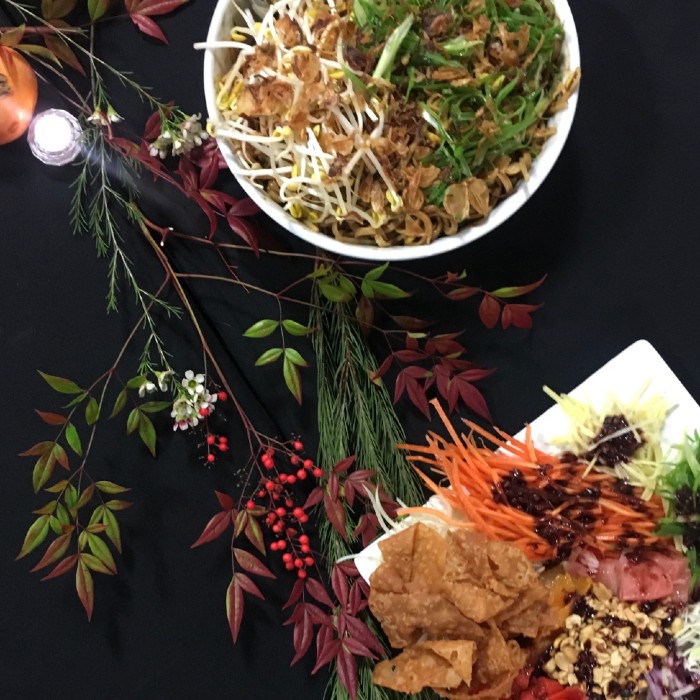 If you missed our last hosted dinner with Connor Martin and David Sigal, you do not want to miss this opportunity. We're teaming up for another evening of exploring some of the most delightful foundations of Chinese food and wine pairings by spotlighting the basic tastes: Sweet, salty, sour, bitter and Umami. Join us for this rare and exquisite experience.
MENU:
Chilled Tom Yum Shrimp Lettuce Cups, Avocado, Pickled Shallots, Coconut Cream, Toasted Coconut
2018 Arneis
Charred Cabbage, Marinated Citrus, Fried Almonds, Crispy Shallots, Sorghum Vinaigrette
2016 Grenache Destiny Ridge
Duck Confit Fried Rice, Roasted Maitake Mushrooms, Pickled Currants, Barrel Aged Soy Sauce
2015 Ele'Rivage Slide Mountain
Zha Jiang Mian - Handmade Noodles, Fermented Bean Sauce, Crunchy Vegetables
2015 Cabernet Sauvignon Slide Mountain
Braised Cumin Lamb Shanks with Fennel, Radish, Herb and Pepper Salad
2016 Syrah Destiny Ridge
Almond Cake, Candied Orange, Shaved Chocolate, Peppercorn Syrup
Chinato d'Erbetti
$80* per person ($70* for Cellar Club Members)
Includes dinner, wine, and gratuity.
*Waived with a case purchase of the featured wines.
RSVP ONLY: amy@canasfeast.com or 503.852.0002