v.2016 Two Rivers Release
Jan 11, 2020
v.2016 Two Rivers Release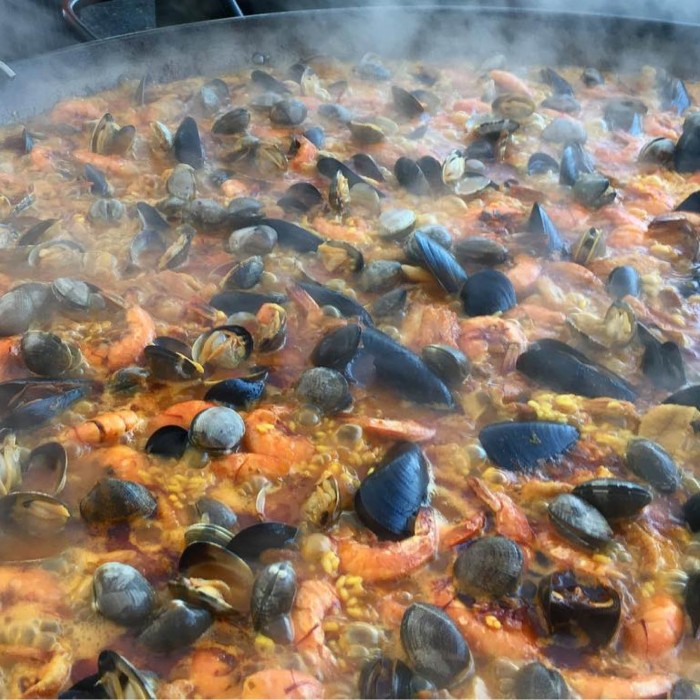 v.2016 Two Rivers Release
Come celebrate with us at our first event of the new year - the release of our 2016 Two Rivers Bordeaux-style blend! From 12-3pm, this event features a vertical tasting of previous vintage Two Rivers, a glass of the new vintage, as well as lunch from one of our favorite partners, CROWN PAELLA!
Guests will have their choice of:
Crown Roayale Paella: Chicken, Mussels, Clams, Prawns, Chorizo, Saffron, Piquillo Peppers & Sofrito
or...
Verdura Paella: Artichoke Hearts, Sweet Peppers, Foraged Mushrooms, Green Beans, Saffron, Gigantes Beans, Sofrito & Fresh Herbs
both served with
Grand Central Baguette and Arbequiña Oilve Oil
$35* per person - $25* for Cellar Club members (*waived with a case purchase) - Includes lunch, glass of v.2016 Two Rivers + vertical Two Rivers tasting.
THIS EVENT IS SOLD OUT - PLEASE CONTACT THE WINERY TO BE PLACED ON THE WAITING LIST!
amy@canasfeast.com or 503.852.0002